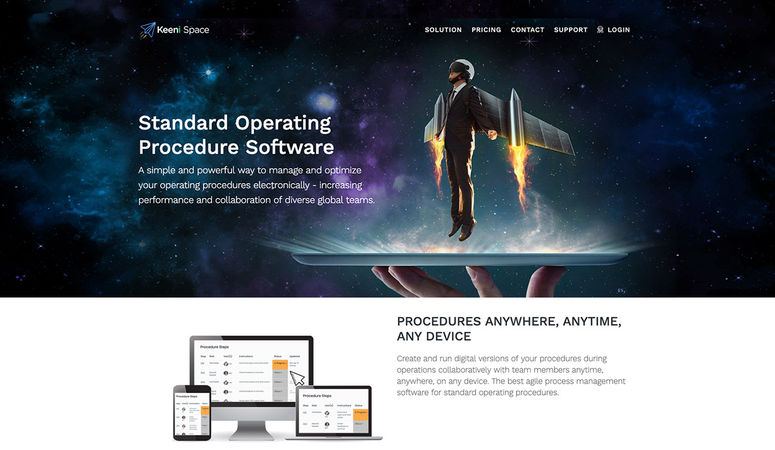 Keeni enhances team productivity and decreases enterprise risk by streamlining paper or manual workflows into digital processes that are intuitive and easy to use. Save valuable time and money by turning your organization's operating procedures into standardized processes that enable real-time collaboration anywhere, on any device. From small businesses to large organizations, Keeni makes it easy to go paperless and digitize your workflows.

Running critical workflows without a modern solution leaves your teams vulnerable to miscommunication and susceptible to creating human errors. These issues potentially result in unnecessary hazards to hardware and personnel, and can result in expensive failures. Keeni's electronic procedures can help you reduce these risks.

Keeni was developed for enterprises requiring electronic process management for rocket launches and space vehicles, where time is a premium and safety is vital. The platform combined years of lessons learned from the field, with stringent regulatory conditions and processes. Built under this use case, the platform is now deployable by other complex industries including healthcare, manufacturing, government, and utilities.