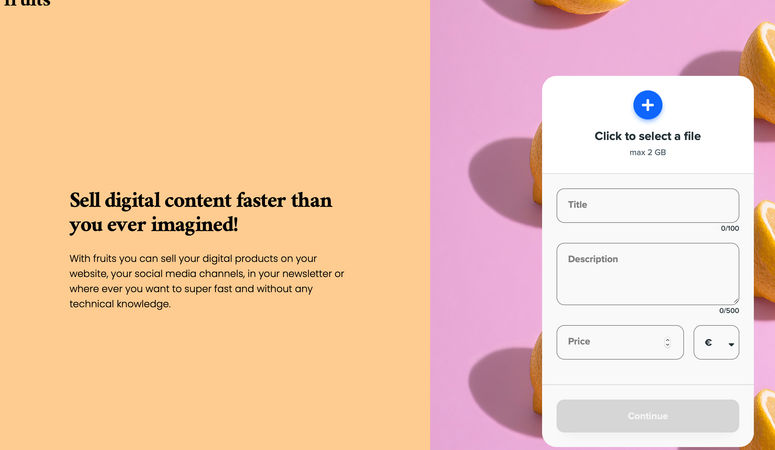 You have a digital product and want to sell it easily and quickly?

With "fruits" you can now easily and conveniently put digital products (e.g. ebooks, designs, checklists, music) online and sell them within 2 minutes.

It works as simple as this:

1. upload a file at fruits.de & set a price
2. you will receive your individual fruits sales link
3 .share the link wherever your customers are (e.g. website, newsletter, social media)

In addition, we also take care of the tedious office work such as invoicing and VAT collection for you, and this is completely automated.

What do you think? We are looking forward to your feedback!