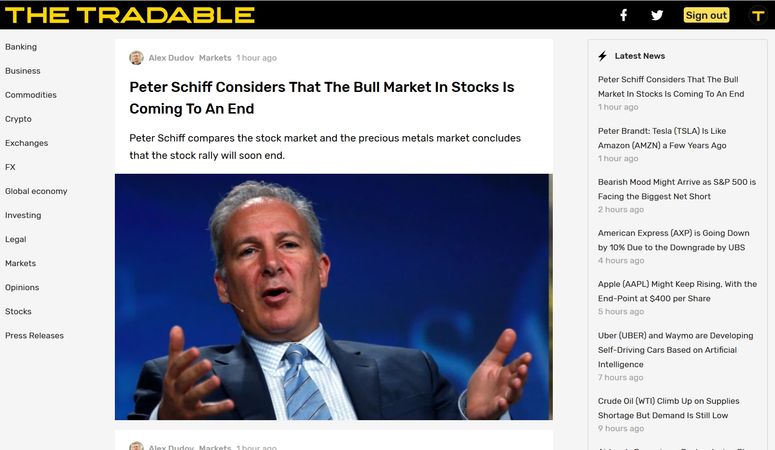 Thetradable.com is a UGC-platform about financial markets (stocks, commodities, fx, crypto), investing and the life of traders with user-generated content.

Here you can get both key news on the market from the editorial team, as well as, stories and analytics written by other traders.

The project is primarily aimed at the US market, where the top-6 largest trading brokers have 140 million client accounts.

We are a startup, at the initial stage (pre-seed), looking for a product-market fit, attract readers and form the initial audience of our project.

Trade, analyze, communicate with other traders at TheTradable.com.