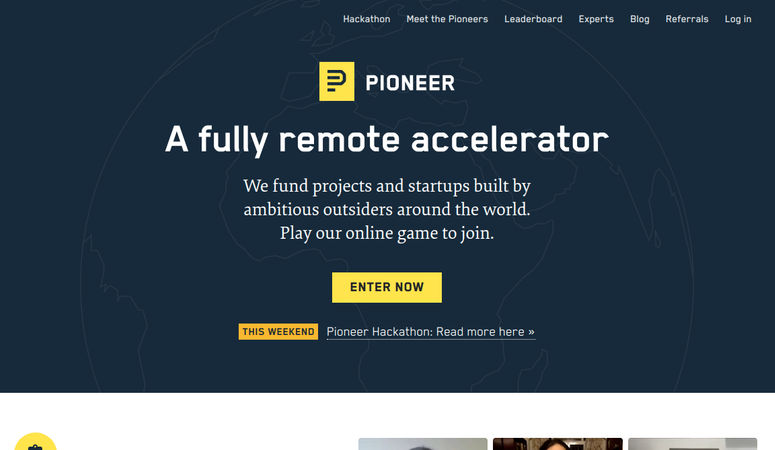 Pioneer is a fully remote accelerator. We fund projects and startups built by ambitious outsiders around the world. We provide a one-month remote accelerator program where our team mentors you with the basics of starting a business, as well as a community, network, and tools to support you.

Occasionally we offer Pioneers the chance to advance to 3 bonus levels, with standard investments of $20k, $100k and $1M. Our application is an online game that is always open, and we accept new Pioneers into our program each month.

Play now and join the Pioneer community!