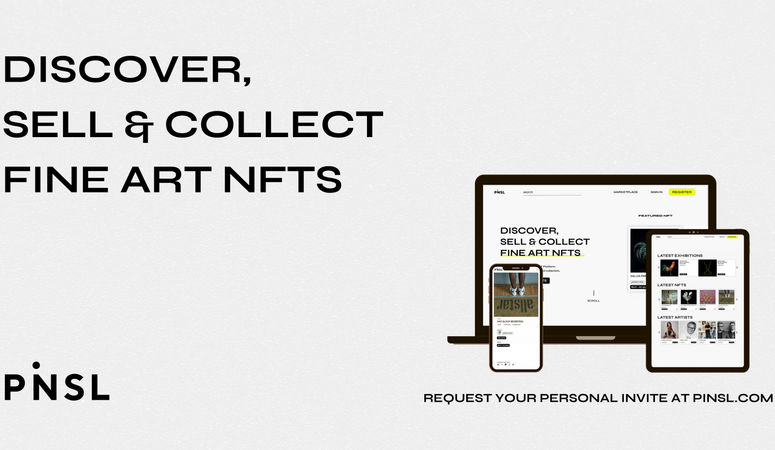 Web3 and the digitalization of art and culture is here to stay, but for many traditional art market stakeholders it is a challenge to open up to this new system and make sense of it.

PINSL is the user-friendly, reputable and compliant NFT platform that gives the art world access to the NFT world and allows to create, manage and sell NFTs. On the platform curated, selected players of the art scene (artists, galleries, estates, collections, museums etc.) have the possibility to create Fine Art NFTs. This can be a so-called Repro NFTs, i.e., a digital original of a physically existing artwork, or an own artistic exploration of the medium, if the artist's working method included this.

With a core team of crypto experts, as well as over 15 years of art market experience, PINSL is the first NFT platform to prioritize Fine Art in the classic sense.

All BGW partners are invited to create partial or full virtual exhibitions on PINSL.

PINSL is the NFT platform for visual arts, developed with more than 15 years of experience in the art market and in-depth knowledge of Web3. For more information, visit www.pinsl.com. For further questions, please contact Anna Maja Spiess, CVO of PINSL at maja.spiess@pinsl.com.