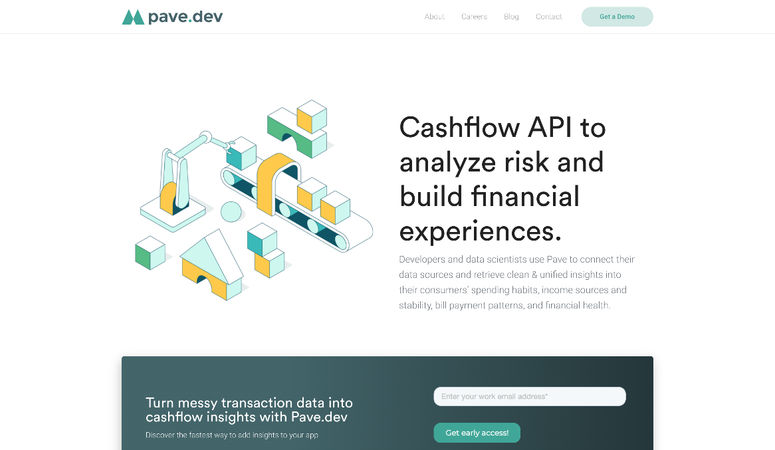 Pave delivers financial insights on consumers through an API that powers both app experiences and internal models.

Developers and Data scientists use our API to connect their data sources and retrieve clean, unified insights into their customers' spending habits, bills, earnings profile, and account health.

We're abstracting data cleaning, enrichment, and transformation to enable our customers to get their products to market faster, cheaper, and with less friction.

By lowering the friction of extracting financial insights from the growing number of data sources, we can accelerate the development of innovative and inclusive products. Pave is on a mission to reinvent and lower the cost of financial services.