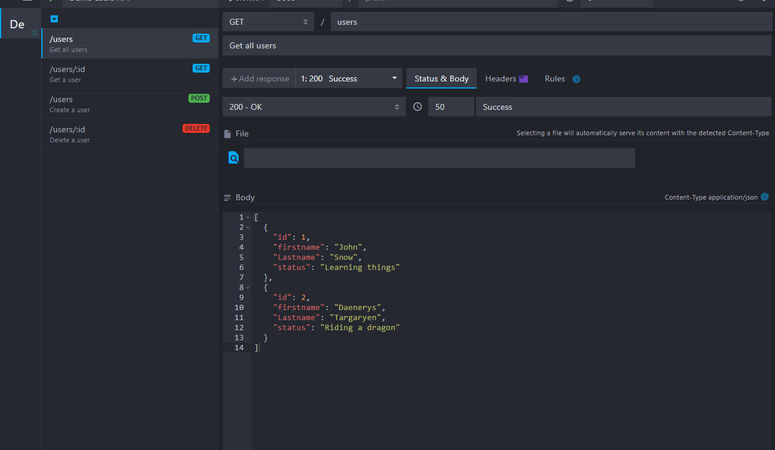 Mockoon is the easiest and quickest way to run mock API servers locally. No remote deployment, no account required, free, open source and cross-platform.
It packs lot of features that makes working with mock APIs a breeze:
partial mocking with proxy mode, templating system to generate massive amount of fake data, requests recording, a companion CLI for your CI environments/servers, etc.