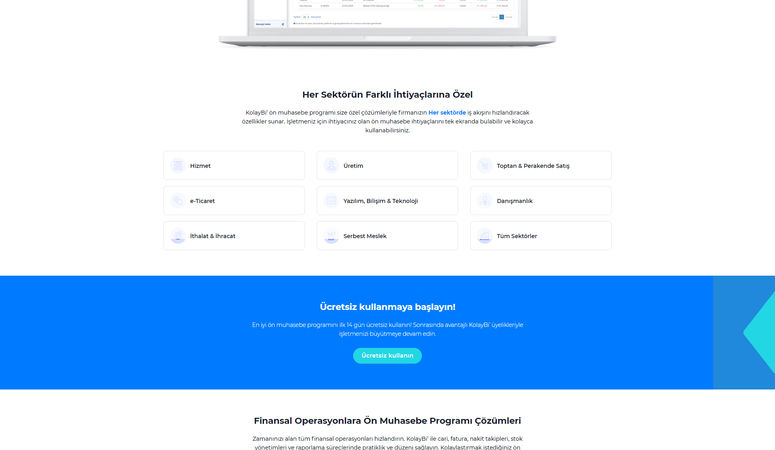 Cloud-based bookkeeping and accounting program. Aims to accelerate the digital transformation. Facilitates the managerial accounting of companies.
It is suitable for use in many different industries such as IT, trade, construction service and many more.
Current Account tracking, inventory tracking, cash flow management, project income and expense tracking, invoice tracking, reporting to its users with the advantage of its easy and understandable interface.
It provides the opportunity to integrate a applications such as e-Invoice , check, Online bank integration and Virtual Pos into bookkeeping in order to automate cash flow management.