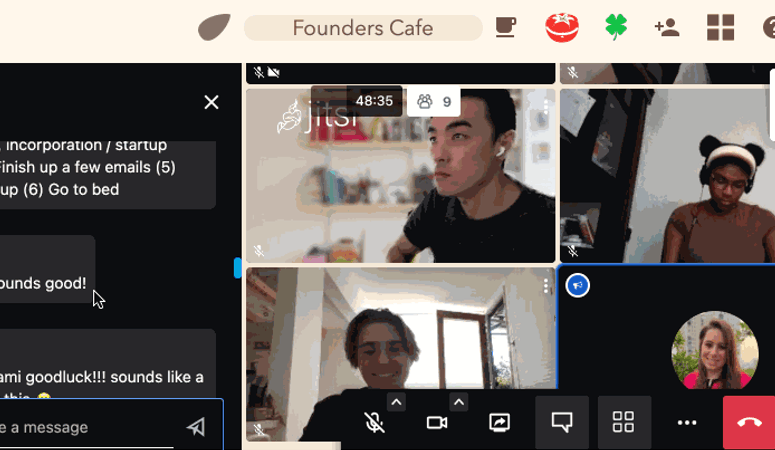 Founders Cafe is a co-working community for founders. Here, you'll be co-working everyday alongside 20-30 early stage solo-ish founders from Harvard/Stanford/YC.

The goal is to seek out a tight knit group of founders that co-works together, supports each other, and develops into lifelong friends.


How it will work: Our cohort will co-work together every day on a call. Shoot the shit, keep each other accountable, share our greatest struggles, and help each other out like a team, become close over time, since we're together all the time.