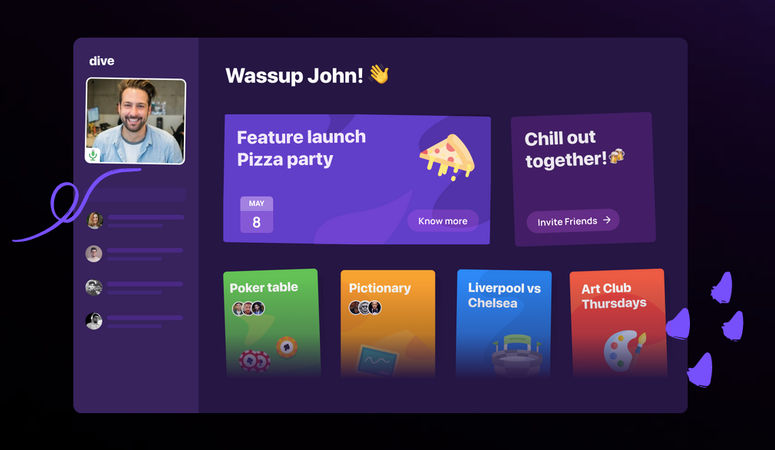 Dive changes the way we work remotely. When you are working remotely, often the sense of togetherness is missing. Dive is the social space for remote teams where team members can play games, bond on common interests, and do many activities together.

In short, no awkward silences and lots of playful conversations.

We solve one of the biggest problems for remote teams: isolation. Bring togetherness to your team and build a great company culture.

Dive lets your team members play games, talk on common topics, organize a watch party, and have fun through our in-built team bonding activities.

We are in closed beta. Looking for great teams to try out the product and share the feedback.