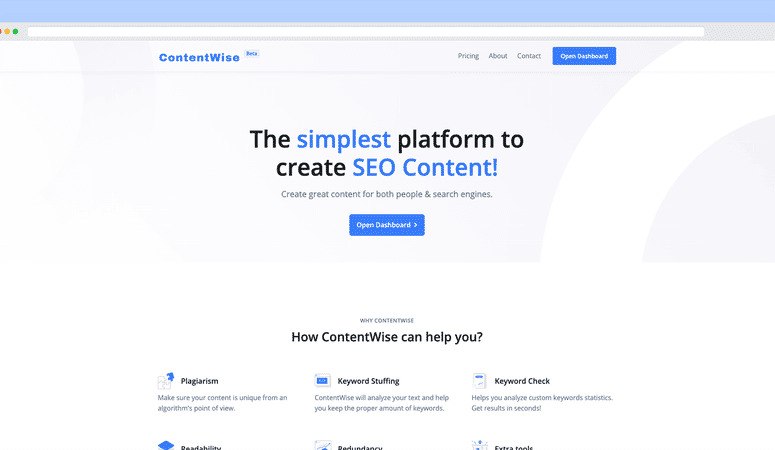 ContentWise is the best tool for SEO Content creation (optimization).
ContentWise creates a detailed report with a personalized checklist on how to improve your content and get to the top of Google. Get more Traffic & Leads by following detailed content optimization suggestions created for your content. 

ContentWise — analytic tool that helps achieve both better Google positions and User's engagement.

How can ContentWise help? 

ContentWise analyzes your content by different parameters. For every error found it creates notice with detailed explanation and instructions. Following them will help you optimize your content. Most checks work real-time, you will get updated results as you change your text, without any additional clicks. Just that easy 🤘

ContentWise will be a great tool for all kind of specialists involved in content creation: SEO specialists, marketers, copywriters. 

It helps create better content by analyzing various content parameters in friendly UI with lightweight real-time content editor. 

What parameters ContentWise analyzes?

Content Uniqueness is important, we all know that. With ContentWise, you can check your content for duplicates automatically, without opening any other tool.