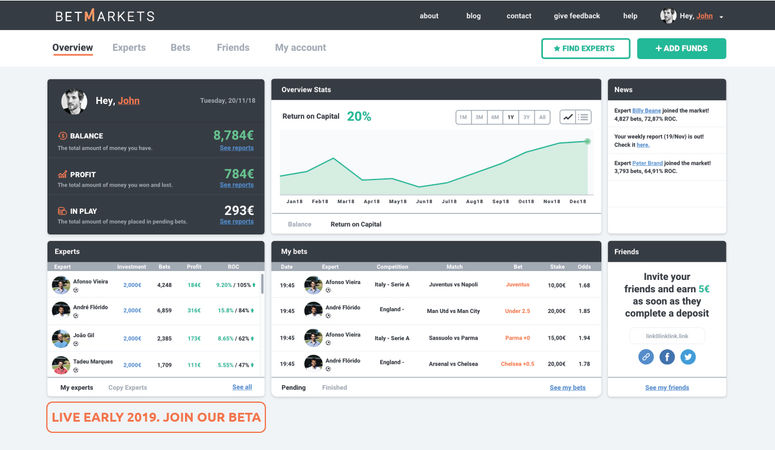 Betmarkets is a web platform that allows you to invest in sports betting by copying sports betting experts. We developed an engine that replicates experts' bets in less than a second and integrated it in a platform that (1) is automated, (2) doesn't require betting accounts, (3) produces reporting output, (4) is free-to-use. Users only need to register, fund the account and select which experts to follow.

Currently, people that individually follow experts receive tips through e-mail, replicate everything manually, analyse Excel spreadsheets and pay upfront fees. We want to change that!

Everyone can invest through Betmarkets. Already gamblers who want to replace current loss-making strategies and traditional investors who want to diversify their portfolios can take the most out of it!

After raising $221k and being selected by the Web Summit as one of the three best startups exhibiting in the last day of the conference, we have launched mid-November and achieved +1,000 users in 12 days.