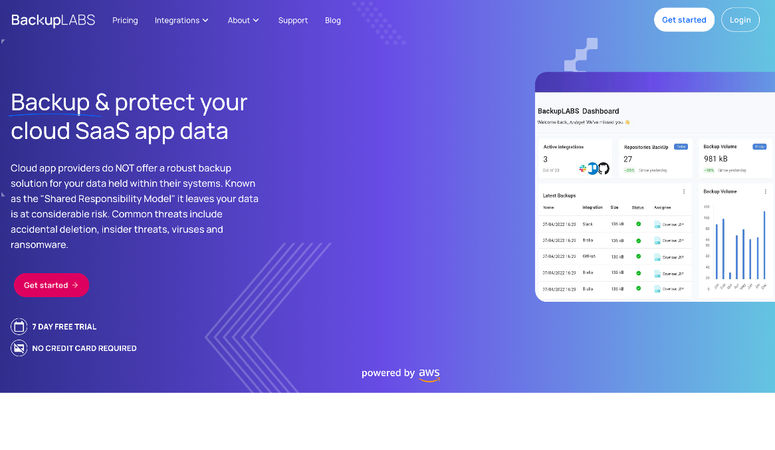 We back up and encrypt the data you store on SaaS applications, safeguarding against user error, hardware failure and malware. Using the highest-grade protection (256bit AES encryption) and AWS datacenters, we've turned SaaS backup into an effortless, always-on service.

BackupLabs is the bridge between where cloud application providers (such as Trello, GitHub and GitLab) leave off and customer responsibility begins. SaaS providers do not backup your data, so should it become corrupted, hacked, lost or deleted, it is your responsibility to ensure your data remains compliant and is not at risk.

Protect your business against data breaches and attacks.