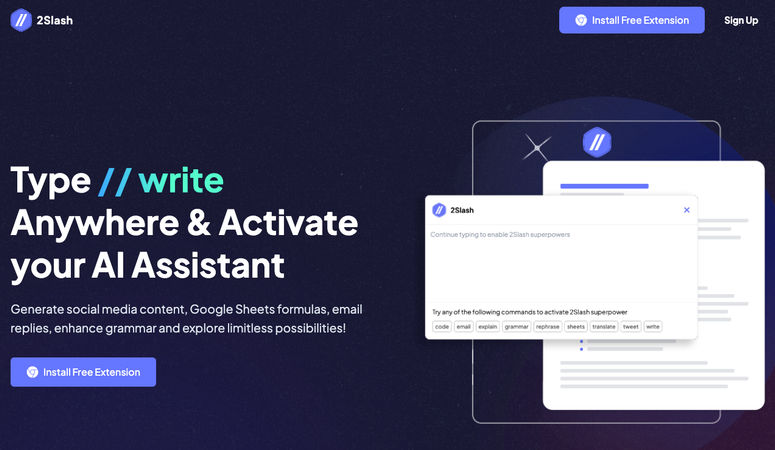 We built 2Slash to help people to maximize their productivity and easily access AI in any site, text field, or document.

2Slash is great for anyone that ever used AI to create content, replies, emails, code, and other features.

With 2Slash you unlock a world of possibilities everywhere, and you are capable of using AI even for purposes you didn't know existed before.